I've added some additional memes to my repertoire and am linking up with Book Beginnings, hosted by Rose City Reader.
This meme is a fairly simple concept, we share the first line or so from a current read. This week I'm featuring Scarlet Epstein Hates it Here by Anna Breslaw.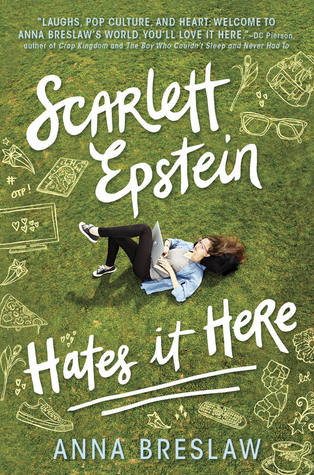 This is one of the hardest things I've ever had to write.
Love this first line!