In mid-2017 I was inspired by a post on Bursting with Books to start tackling my TBR shelf on Goodreads and see if these were books I still wanted to read. The title and premise come from Lost in a Love Story. I eliminated quite a few books, but still have a massive TBR of over 2500 books. This year I'll be tackling 10 books per week to determine if I am still interested and want to keep them, or if I'm ready to remove them from the list.
How does it work?
Go to your Goodreads to-read shelf.
Order on ascending date added.
Take the first 5 (or 10 if you're feeling adventurous) books
Read the synopses of the books
Decide: keep it or should it go?
This week's selections:
Nothing Special by Charlotte Joko Beck
Nonfiction; Spirituality; Buddhism
Added July 15, 2012
The best-selling author of 'Everyday Zen' shows how to awaken to daily life and discover the ideal in the everyday, finding riches in our feelings, relationships, and work. 'Nothing Special' offers the rare and delightful experience of learning in the authentic Buddhist tradition with a wonderfully contemporary Western master.
Verdict: Remove
The World Without You by Joshua Henkin
Fiction; Literary; Family
Added July 15, 2012
It's July 4, 2005, and the Frankel family is descending upon their beloved summer home in the Berkshires. But this is no ordinary holiday. The family has gathered to memorialize Leo, the youngest of the four siblings, an intrepid journalist and adventurer who was killed on that day in 2004, while on assignment in Iraq.

The parents, Marilyn and David, are adrift in grief. Their forty-year marriage is falling apart. Clarissa, the eldest sibling and a former cello prodigy, has settled into an ambivalent domesticity and is struggling at age thirty-nine to become pregnant. Lily, a fiery-tempered lawyer and the family contrarian, is angry at everyone. And Noelle, whose teenage years were shadowed by promiscuity and school expulsions, has moved to Jerusalem and become a born-again Orthodox Jew. The last person to see Leo alive, Noelle has flown back for the memorial with her husband and four children, but she feels entirely out of place. And Thisbe —Leo's widow and mother of their three-year-old son—has come from California bearing her own secret.

Set against the backdrop of Independence Day and the Iraq War, The World Without You is a novel about sibling rivalries and marital feuds, about volatile women and silent men, and, ultimately, about the true meaning of family.
Verdict: Remove
Mystery Man by Kristen Ashley
Fiction; Contemporary; Romance
Added July 21, 2012
Gwendolyn Kidd has met the man of her dreams. He's hot, he's sexy, and what started as a no-names-exchanged night of passion has blossomed into a year and a half-long pleasure fest. Sure, it's a little strange that he only appears in her bed at night, but Gwen is so sure he's the one, she just can't turn him away…

Hawk Delgado knows more about Gwen than she could ever imagine. She's gorgeous, headstrong, and skittish about relationships. But Hawk is facing his own demons, demons that keep him from connecting with anyone. Yet when Gwen is drawn into Denver's lethal underground scene, Hawk's protective nature comes out full force. The problem is, when Gwen gets a dose of Hawk's Alpha attitude in the daylight, she's not so sure he's the one anymore….
Verdict: Keep
Playing for Keeps by R.L. Mathewson
Fiction; Contemporary Romance
Added July 21, 2012
Done with being the world's biggest pushover, Haley decides that things are going to change starting with the aggravating neighbor who has too much charm and not enough restraint. What she didn't expect was to be sucked into his world, but Haley has a game plan and she won't let herself forget just what the bad boy next door is capable of.

The last thing Jason expected was for his little shy neighbor to go Rambo on him over some ruined flowers. After he decides to take her under his wing he can't help but notice that she fits very nicely in his life. Now the only thing left is to convince her that this is anything but a game.
Verdict: Keep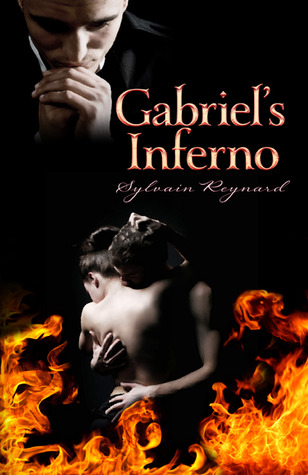 Gabriel's Inferno by Sylvain Reynard
Fiction; Contemporary Romance; Erotica
Added July 21, 2012
Enigmatic and sexy, Professor Gabriel Emerson is a well respected Dante specialist by day, but by night he devotes himself to an uninhibited life of pleasure. He uses his notorious good looks and sophisticated charm to gratify his every whim, but is secretly tortured by his dark past and consumed by the profound belief that he is beyond all hope of redemption.

When the sweet and innocent Julia Mitchell enrolls as his graduate student, his attraction and mysterious connection to her not only jeopardizes his career, but sends him on a journey in which his past and his present collide.

An intriguing and sinful exploration of seduction, forbidden love and redemption, "Gabriel's Inferno" is a captivating and wildly passionate tale of one man's escape from his own personal hell as he tries to earn the impossible…forgiveness and love.
Verdict: Keep
Pure by Julianna Baggott
Fiction; Young Adult; Science Fiction
Added July 21, 2012
We know you are here, our brothers and sisters . . .
Pressia barely remembers the Detonations or much about life during the Before. In her sleeping cabinet behind the rubble of an old barbershop where she lives with her grandfather, she thinks about what is lost-how the world went from amusement parks, movie theaters, birthday parties, fathers and mothers . . . to ash and dust, scars, permanent burns, and fused, damaged bodies. And now, at an age when everyone is required to turn themselves over to the militia to either be trained as a soldier or, if they are too damaged and weak, to be used as live targets, Pressia can no longer pretend to be small. Pressia is on the run.

Burn a Pure and Breathe the Ash . . .
There are those who escaped the apocalypse unmarked. Pures. They are tucked safely inside the Dome that protects their healthy, superior bodies. Yet Partridge, whose father is one of the most influential men in the Dome, feels isolated and lonely. Different. He thinks about loss-maybe just because his family is broken; his father is emotionally distant; his brother killed himself; and his mother never made it inside their shelter. Or maybe it's his claustrophobia: his feeling that this Dome has become a swaddling of intensely rigid order. So when a slipped phrase suggests his mother might still be alive, Partridge risks his life to leave the Dome to find her.

When Pressia meets Partridge, their worlds shatter all over again.
Verdict: Remove
Trust in Advertising by Victoria Michaels
Fiction; Romance; Chick Lit
Added July 22, 2012
Lexi White finds herself at a crossroads. After putting everything on hold to care for her ailing father, it's finally time for her to start living her life again. An exciting new job holds the promise of a fresh start, until she comes face to face with someone from her past who has always stopped her dead in her tracks, and who evidently still has the power to make her forget her own name. This time around, Lexi's a grown woman who refuses to back away from her dreams, even if it requires working with her old high school crush. Side by side. Every day. Will he end up being her downfall or exactly what she needs?

Vincent doesn't even remember Lexi from high school, but he begins to take notice when the fiery young woman is hired as his new assistant. Quickly, Lexi turns his world upside down and becomes an invaluable addition not only to his team, but to his life. Having learned a few hard lessons about trust in the past, Vincent is reluctant to let down his guard, especially when it appears that someone is out to sabotage his family's advertising agency. Professionally, they are dynamite together, but when sparks fly between them personally, will Vincent let lies and jealousy ruin everything between them, or will he finally learn not only how to love, but ultimately trust…in advertising?
Verdict: Remove
Second Time Around by Beth Kendrick
Fiction; Romance; Chick Lit
Added July 25, 2012
Every summer, four college friends hold a mini-reunion. They laugh, reminisce, and commiserate about their soul-sucking jobs. Maybe they should have listened to everyone who warned them to study something "practical."

Then an unexpected windfall arrives—one million dollars, to be exact—with the stipulation that they use it to jump-start their new careers. Almost overnight, a professor, a bartender, a copywriter, and an administrative assistant reinvent themselves as a novelist, an event planner, a pastry chef, and a bed-and-breakfast owner. But the changes in their professional roles create unexpected turbulence in their personal lives, and soon the secrets and scandals from their past start to resurface.

For anyone who has ever wondered "What if?," this engaging novel provides a sweet, funny look at friendship, romance, and second chances.
Verdict: Remove
Chosen Ones by Tiffany Truitt
Fiction; Young Adult; Fantasy
Added July 25, 2012
Life is bleak but uncomplicated for sixteen-year-old Tess, living in a not-too-distant future where the government, faced with humanity's extinction, created the Chosen Ones, artificial beings who are extraordinarily beautiful, unbelievably strong, and unabashedly deadly.When Tess begins work at Templeton, a Chosen Ones training facility, she meets James, and the attraction is immediate in its intensity, overwhelming in its danger. But there is more to Templeton than Tess ever knew. Can she stand against her oppressors, even if it means giving up the only happiness in her life?
Verdict: Remove
If We Kiss by Rachel Vail
Fiction; Young Adult; Contemporary
Added August 3, 2012
Kevin led me quickly around the side of the building, then stopped. I managed not to crash into him. I tried to look calm, cool, unperturbed. I told myself not to laugh, especially not a snorting kind of laugh. "Wha . . . what did . . ."

And then he kissed me.

Charlotte (Charlie to her friends) finds herself falling for a boy who is off-limits. Her best friend is in love with him, and her mother and his father are dating. Still, Charlie can't help but wonder, what would happen if we kiss?
Verdict: Remove
This week's stats: Keep 3; Remove 7
2018 stats: Keep 24; Remove 66
**All covers link to Goodreads; all titles link to Amazon {affiliate}