In mid-2017 I was inspired by a post on Bursting with Books to start tackling my TBR shelf on Goodreads and see if these were books I still wanted to read. The title and premise come from Lost in a Love Story. I eliminated quite a few books, but still have a massive TBR of over 2500 books. This year I'll be tackling 10 books per week to determine if I am still interested and want to keep them, or if I'm ready to remove them from the list.
How does it work?
Go to your Goodreads to-read shelf.
Order on ascending date added.
Take the first 5 (or 10 if you're feeling adventurous) books
Read the synopses of the books
Decide: keep it or should it go?
This week's selections:
Her Best Friend's Brother by T.J. Dell
Fiction; Young Adult; Contemporary
Added September 13, 2012
Libby has been in love with Tony Marchetti since she was seven years old. The problem? Tony is her best friend's older brother. Lately Tony has started looking at her in a new way and he emails her all the time. Could it be possible that he is starting to see her as more than his kid sister's best friend? Tony knows Libby McKay is off limits. She's his sister's best friend for crying out loud! But she is also smart, funny, and seriously hot. Plus she's not afraid to get a little sweaty– on the track that is. Tony can't seem to help himself, besides what's a few emails? The occasional phone call? He can keep things light and friendly– Can't he?
Verdict: Remove
The Runaway Princess by Hester Browne
Fiction; Romance; Contemporary
Added September 13, 2012
If Amy Wilde's new boyfriend, Leo, treats her like a queen, that's because he's secretly a prince himself: Leopold William Victor Wolfsburg of Nirona, the ninth most eligible royal bachelor in the world. Amy soon discovers that dating an heir to a throne has many charms—intimate dinners, glittering galas, and a dazzling new wardrobe with tiaras to match. But there are also drawbacks: imagine the anxiety of meeting your boyfriend's parents multiplied by "riding in a private jet," "staying in a castle," and "discussing the line of succession over lunch." Not to mention the sudden press interest in your very un-royal family. Amy would do anything for Leo, but is finding her Prince Charming worth the price of losing herself?
Verdict: Keep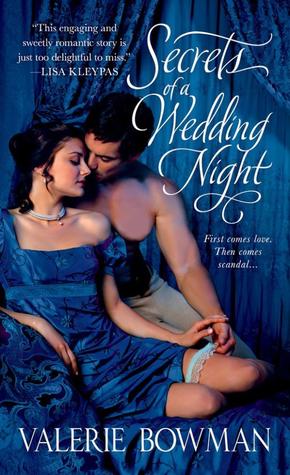 Secrets of a Wedding Night by Valerie Bowman
Fiction; Romance; Historical
Added September 13, 2012
How to Stop a Wedding

Young, widowed, and penniless, Lily Andrews, the Countess of Merrill,has strong opinions on marriage. When she spots a certain engagement announcement in The Times, she decides to take action. She will not allow another hapless girl to fall prey to a man—particularly the scoundrel who broke her heart five years ago. Anonymously she writes and distributes a pamphlet entitled "Secrets of a Wedding Night," knowing it will find its way into his intended's innocent hands…

How to Seduce a Widow

Devon Morgan, the Marquis of Colton, desires a good wife and mother to his son—someone completely unlike Lily Andrews, the heartless beauty who led him on a merry chase five years ago only to reject him. When Devon's new fiancée cries off after reading a certain scandalous pamphlet, he vows to track down the author and make her pay. But when he learns it's his former fiancée Lily, he issues a challenge: write a retraction or prepare to be seduced—to find out how wonderful a wedding night can be…
Verdict: Remove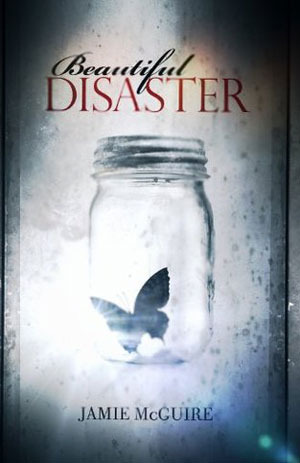 Beautiful Disaster by Jamie McGuire
Fiction; New Adult; Contemporary
Added September 18, 2012
The new Abby Abernathy is a good girl. She doesn't drink or swear, and she has the appropriate number of cardigans in her wardrobe. Abby believes she has enough distance from the darkness of her past, but when she arrives at college with her best friend, her path to a new beginning is quickly challenged by Eastern University's Walking One-Night Stand.

Travis Maddox, lean, cut, and covered in tattoos, is exactly what Abby needs—and wants—to avoid. He spends his nights winning money in a floating fight ring, and his days as the ultimate college campus charmer. Intrigued by Abby's resistance to his appeal, Travis tricks her into his daily life with a simple bet. If he loses, he must remain abstinent for a month. If Abby loses, she must live in Travis's apartment for the same amount of time. Either way, Travis has no idea that he has met his match.
Verdict: Keep
Eleven by Mark Watson
Fiction; Romance; Contemporary
Added September 18, 2012
Xavier Ireland is a radio DJ who by night listens to the hopes, fears and regrets of sleepless Londoners and by day keeps himself very much to himself – until he is brought into the light by a one-of-a-kind cleaning lady and forced to confront his own biggest regret.
Verdict: Remove
The Ninth Wife by Amy Stolls
Fiction; Contemporary; Chick Lit
Added September 18, 2012
Bess Gray has just learned that the man she loves, the man who asked for her hand in marriage, has been married eight times before. This funny, touching, and surprising novel follows Bess on her cross-country odyssey to learn about her oft-wed fiancé from the eight ex-spouses who came before.

Verdict: Remove
A Rogue by Any Other Name by Sarah MacLean
Fiction; Historical; Romance
Added September 18, 2012
A decade ago, the Marquess of Bourne was cast from society with nothing but his title. Now a partner in London's most exclusive gaming hell, the cold, ruthless Bourne will do whatever it takes to regain his inheritance—including marrying perfect, proper Lady Penelope Marbury.

A broken engagement and years of disappointing courtships have left Penelope with little interest in a quiet, comfortable marriage, and a longing for something more. How lucky that her new husband has access to such unexplored pleasures.

Bourne may be a prince of London's underworld, but he vows to keep Penelope untouched by its wickedness—a challenge indeed as the lady discovers her own desires, and her willingness to wager anything for them… even her heart.
Verdict: Remove
Biblioholism by Tom Raabe
Nonfiction; Humor; Books
Added September 18, 2012
A hilarious guide for book lovers that brings book addiction out of the closet.

Have you ever…


awakened, the morning after a book-buying spree, unable to remember how many you bought or how much you spent?
been reprimanded or fired for reading on the job?
purchased or rented additional living space… just for your books?
You are not alone. Your complete recovery awaits you — just buy one more book!
Verdict: Remove
Ruined by Reading by Lynne Sharon Schwartz
Nonfiction; Memoir; Books
Added September 18, 2012
"I have done what people do, my life makes a reasonable showing. Can I go back to my books now?"
Verdict: Keep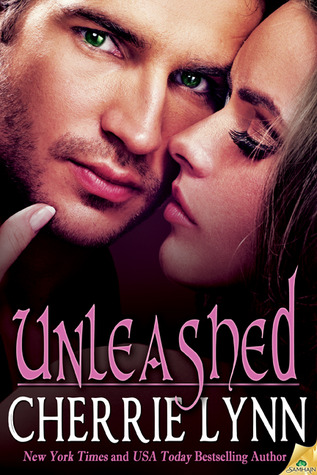 Unleashed by Cherrie Lynn
Fiction; Romance; Contemporary
Added September 18, 2012
One week in paradise will make or break them…

It's not enough that Kelsey's husband left her for another woman. Oh, no. The "other woman" had to be her best friend Evan's fiancée. Not only has she lost her marriage, she fears losing Evan to the lingering awkwardness and humiliation that hangs between them.

Evan has no intention of letting that happen. He's got plans…namely, an extra plane ticket to Hawaii now his future wife is out of the picture. There's only one person he wants on the trip with him, the one who's always been there for him. The one he should never have let slip away into the arms of a traitorous friend who shattered her heart.

Kelsey is anticipating a week of fun in the sun with the man who's always treated her like a little sister. No one's more surprised when she discovers that Evan has seduction on his mind—and that she's more than ready for it.

Love is the most powerful healing force of all. But past demons have a way of ripping open old wounds, and threatening the survival of even the strongest friendship…
Verdict: Remove
This week's stats: Keep 3; Remove 7
2018 stats: Keep 44; Remove 106
**All covers link to Goodreads; all titles link to Amazon {affiliate}