Because I love sharing quotes from books, the more random the better, I decided to join Bookshelf Fantasies for Thursday Quotables to highlight some great quotes from the books I'm reading.
This week I'm featuring quotes from Nicola Yoon's Everything, Everything.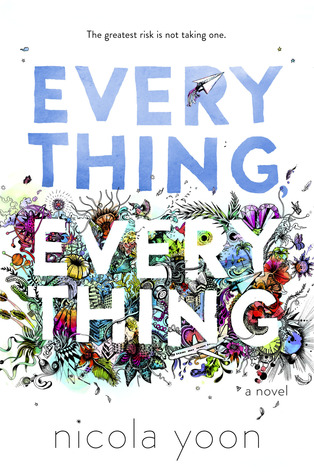 1
The more I watch, the more I want to know.
2
I tell myself there's no harm in lying to my mom. I tell myself I won't get sick. I tell myself there's no harm in friendship.
That Carla is right, and love can't kill me.
3
Every moment I spend with him I learn something new. I become someone new.
4
I'm on my way home. I'll remain trapped there forever.
I'm alive and I don't want to be.
5
So if I could change one moment, which one would I pick? And would I get the results I want? Would I still be Maddy?