Because I love sharing quotes from books, the more random the better, I decided to join Bookshelf Fantasies for Thursday Quotables to highlight some great quotes from the books I'm reading.
This week I'm featuring quotes from Rachel Caine's Ink and Bone.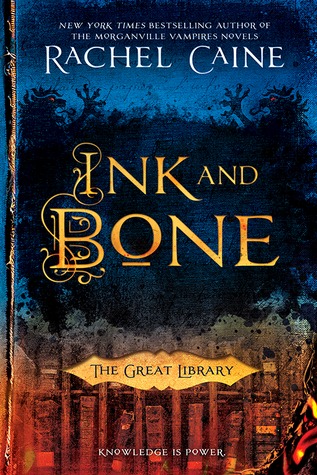 1
You're never coming back. Brendan's words suddenly returned to him. They were prophetic; already his family seemed like a fading dream. He felt good here.
He felt right.
2
Glain, on the other hand, looked pallid in the cold, damp air, with hectic spots of red high in her cheeks. It occurred to Jess for the first time that she was walking through her own country's men and women, and yet seen as an intruder.
3
Portero gave a regretful sigh. "The books come first, sir. Isn't that how it should be? Books before men?"